Welcome to Tomasz Smoleński's webpage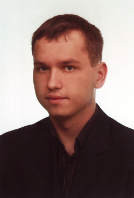 I work as a post-doc in the Quantum Photonics Group of prof. Atac Imamoglu at ETH Zurich. My current research activity is mainly focused on optical spectroscopy of strongly correlated electrons in two-dimensional materials including monolayers of transition metal dichalcogenides.
In January 2018 I obtained the PhD degree at Faculty of Physics, University of Warsaw. The thesis was related to magneto-optical studies of semiconductor nanostructures, namely the quantum dots doped with single transition metal ions, which I carried out in the Laboratory of Ultrafast Magneto-Spectroscopy LUMS.

Feel free to learn more about my research interests and scientific papers. You may also want to check citations at Google Scholar.
Contact:
tomaszs_at_phys.ethz.ch