News
March 2023

Have a look on my newly opened Twitter account: @jsuffczynski. Why not follow me to be up to date with my scientific (and not only) activities?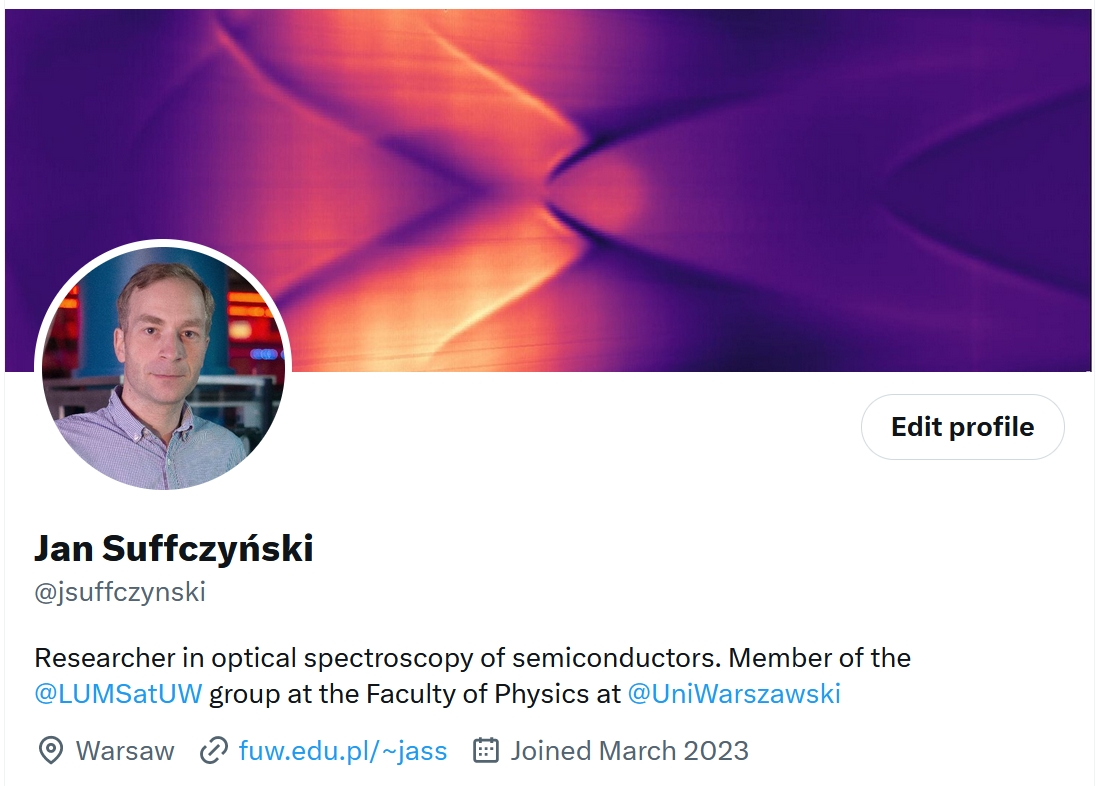 20 January 2021

If you are looking for a thesis topic or just want to join my research work in laboratory at any stage of your studies, you are welcome! Here are subjects that I am currently working on: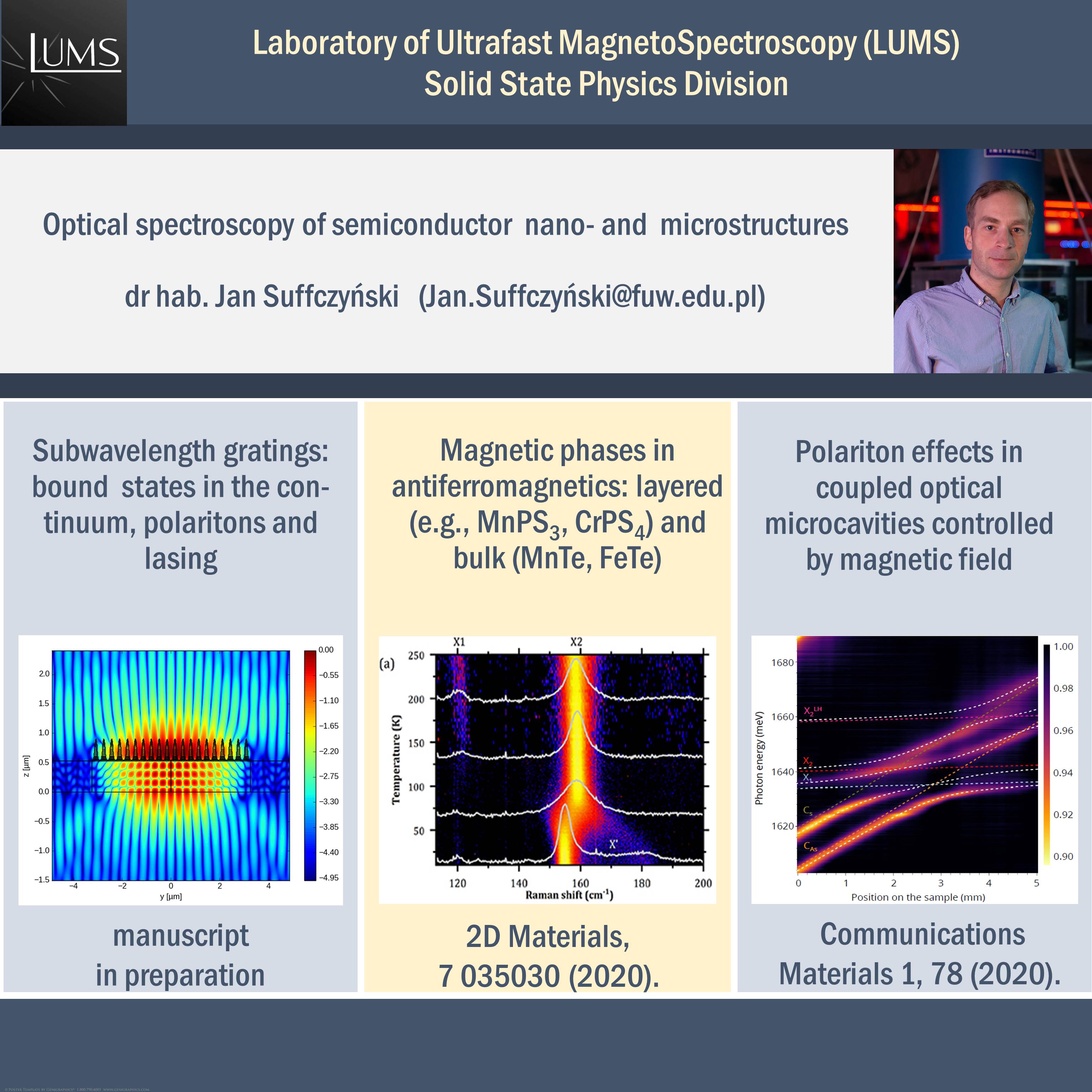 22 September 2020

I have been awarded IOP trusted reviewer status: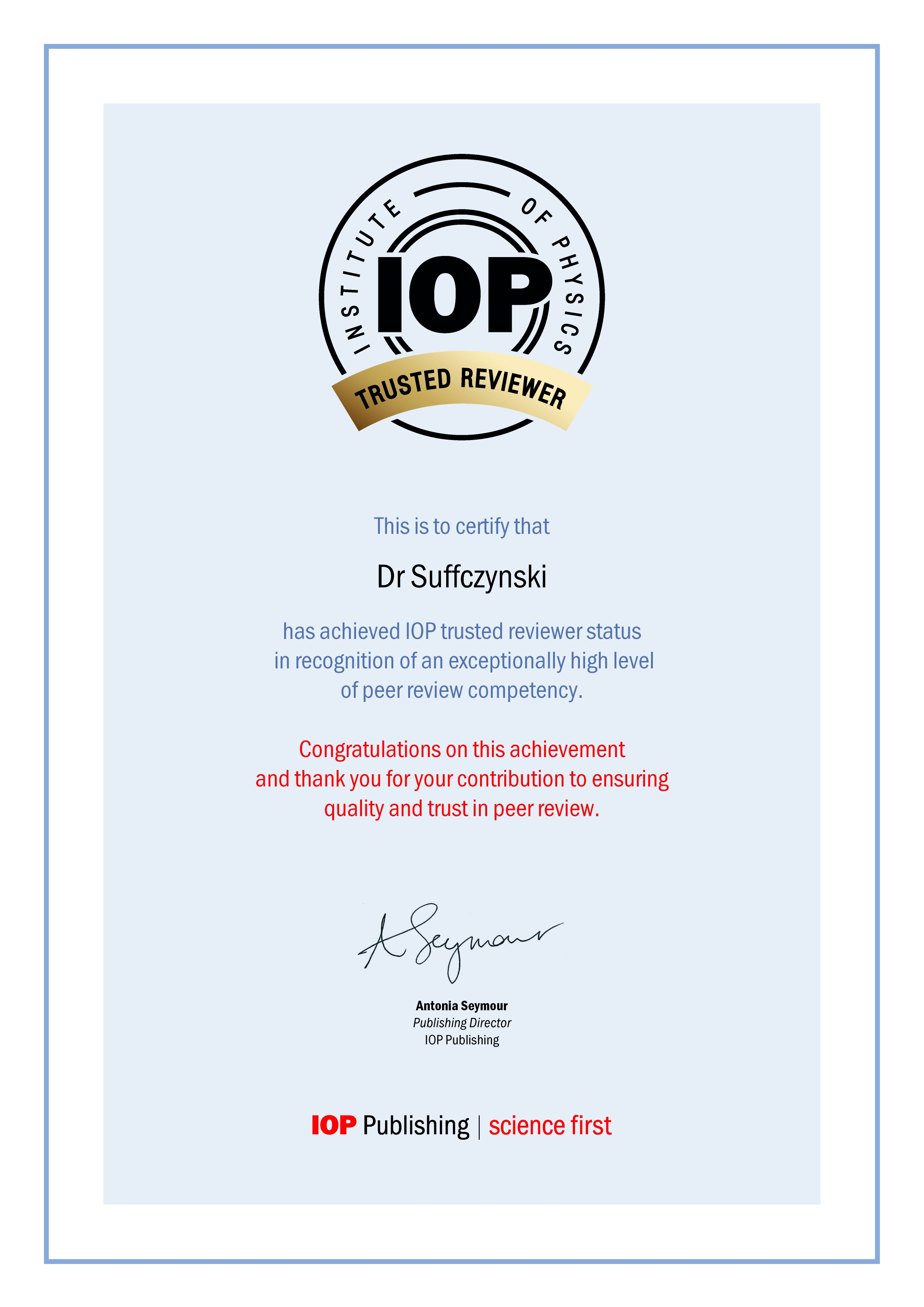 More information at https://ioppublishing.org/peer-review-excellence/
10 June 2020

I was nominated outstanding reviewer in 2019 for Light: Science & Applications.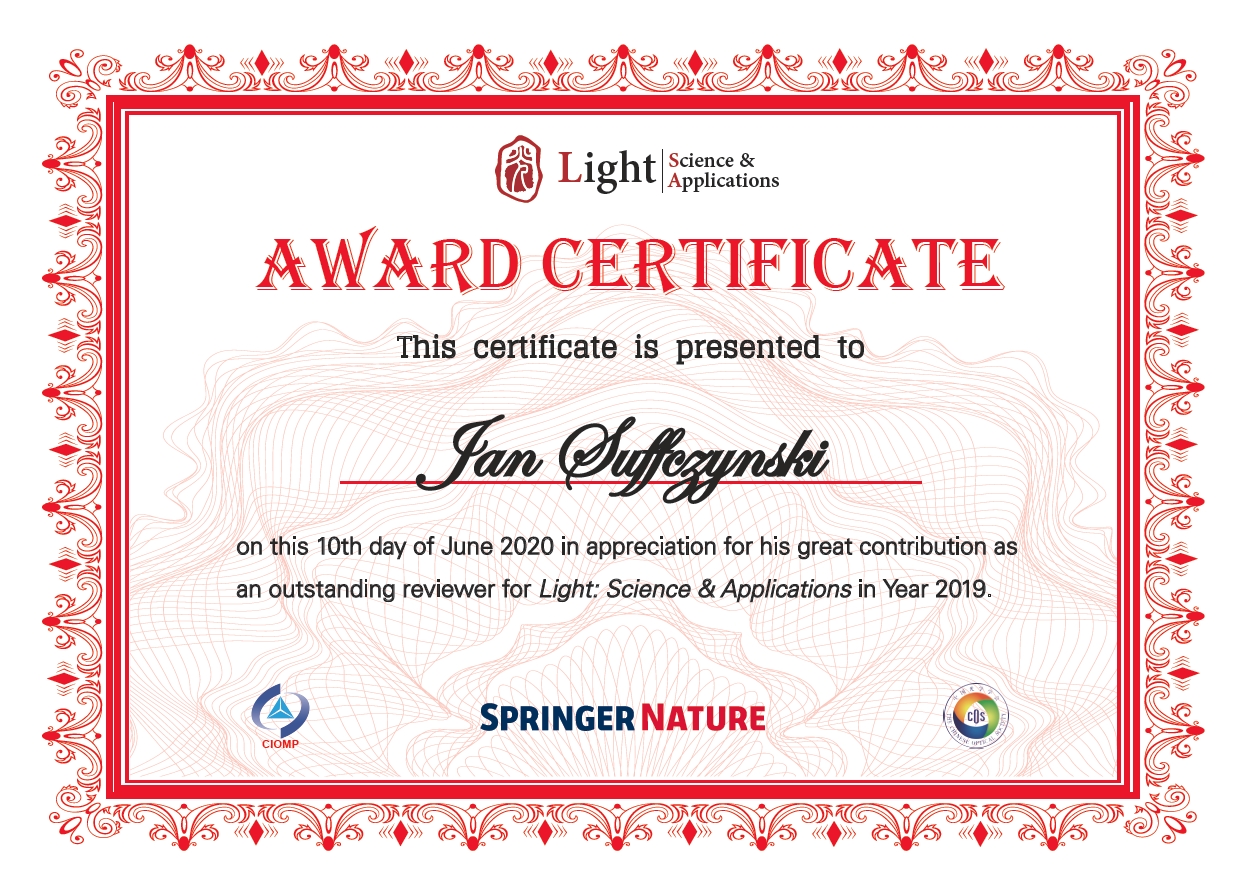 See the announcement on the Light: Science & Applications website.